Notify with Confidence Series 2 – Beginners Guide on Cold Emailing
May 29, 2021 @ 4:00 pm

-

5:00 pm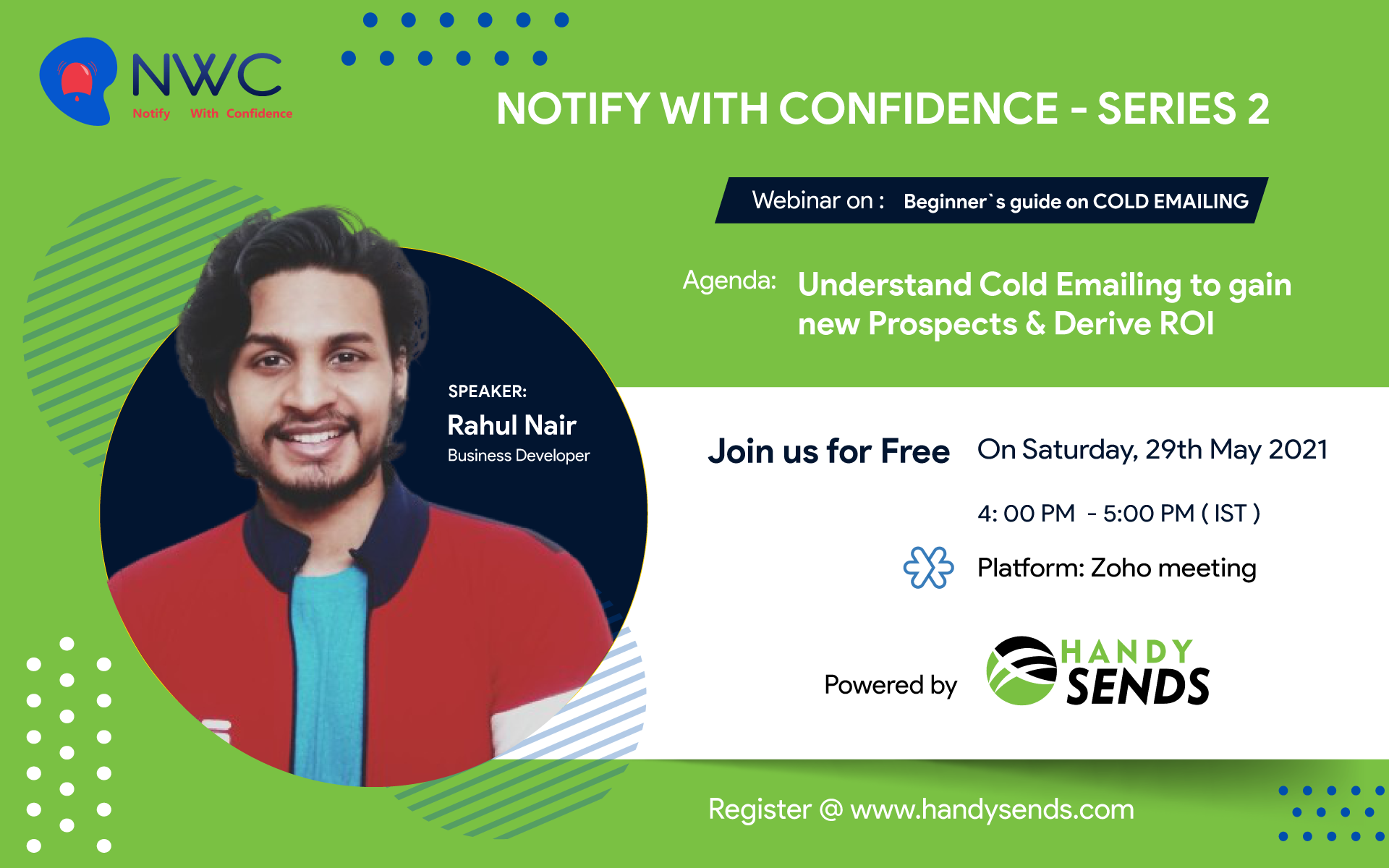 Understand cold emailing to gain new prospects and derive ROI
A Cold email is like throwing a dart in the dark. It may or may not strike. However, to increase the odds of reaching the bulls-eye, make sure you throw the dart correctly.
"A cold email is an initial email sent to a recipient with the intention of gaining a reward in the form of favor, sales, opportunity, or some other dual-sided gain."
Also, cold emailing isn't just for sales; there are a variety of cold email examples we can see and encounter in our daily lives.
For two factors, cold emailing is more difficult than other forms of communication.
You don't yet have a relationship with your audience, and you don't have any nonverbal feedback, so you can't change your strategy in real-time. As a result, the vast majority of cold emails crash. They may, however, be successful.
Mr. Rahul Nair, a Business Developer at HandySends, is here to discuss Cold Emailing and to elucidate the email framework with insights that any business can implement.
Register now: https://meeting.zoho.in/meeting/register?sessionId=1317798801