Build your audience, by striking spam emails
Deliverability, Scalability, Versatility and a strong Backing System are the cornerstones of HandySends. Trusted by developers and marketers.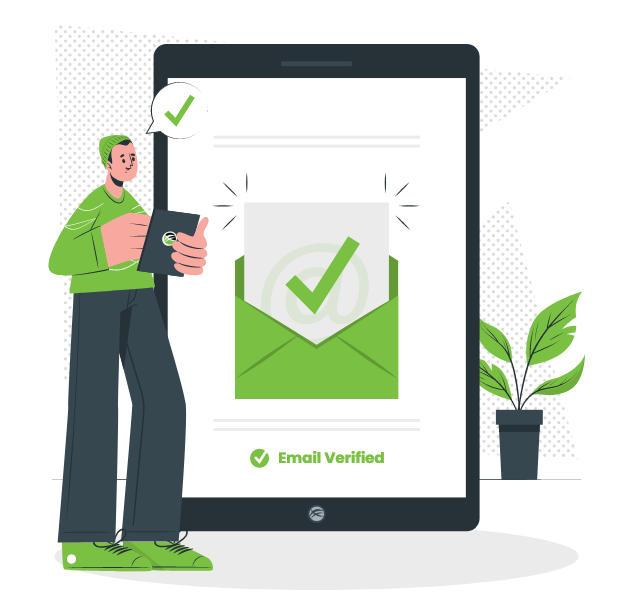 Get Certified & Verified Email list
Email Verification is the method of verifying the legitimate email IDs, that belong to real persons. The reason behind the email verification is to guarantee that your emails are triggered to recipients inbox than the spam folder. They ensure a safe landing of emails by avoiding Hard Bounces, Spam complaints, Invalid users by maintaining a hygiene email list which is feasible by removing dreadful emails.
First on the globe to identify disabled users in yahoo/AOL.
We ensure higher identification of SPAM TRAP from your email address list than anybody else.
No TOXIC DOMAINS now! We'll remove all the abuse.
Spam and bot-created emails from your email list.
We currently offer a PREPAID PLAN and the best thing is, you pay only for what you use! THESE CREDITS NEVER EXPIRE! Your pocket is our concern! So, let's introduce you to the most reasonable and cost-effective rates in the industry amongst top-rated providers!
Understanding Email Verification and its Usage
Email Verification is a step-by-step process of inspecting invalid email Ids that are not real and spam listed. They hold more than one step in verifying the emails through the common way of syntax, domain or more. The main purpose of email validation is to ensure you have no spam trap address that could damage your sending reputation.
An email list verification is used to analyze an email address list that sends mass emails to an unwanted group of contacts.
With HandySends online email validation system, you will verify email lists or clean up an email list and decrease your bounce rate up to 98%. Doesn't that sound amazing?
Our custom API provides email verification for single emails and bulk email lists. Our real-time API is accessible in JSON. The API is intended to provide the most ideal choice to verify email addresses for all your email marketing campaigns, forever. You can also utilize the email validation API to verify the availability of each user mailbox.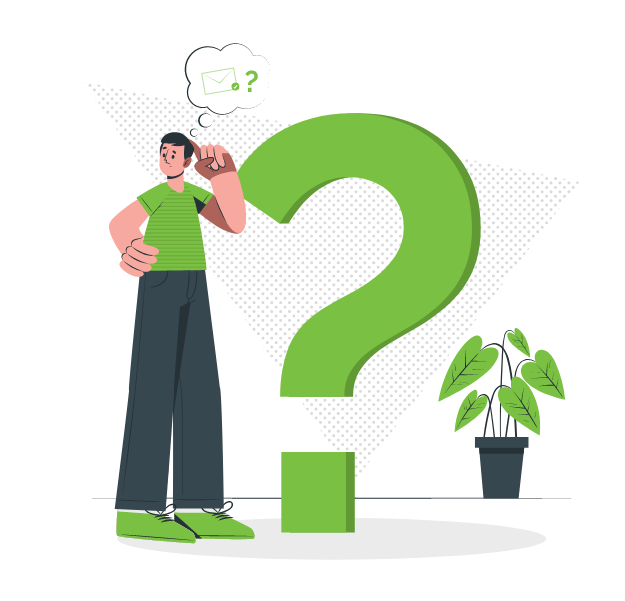 Only pay for what you use
Pay As You Go Rates
| Emails | Price per email |
| --- | --- |
| above 10,000 | ₹0.25 |
| above 50,000 | ₹0.22 |
| above 100,000 | ₹0.18 |
| above 250,000 | ₹0.12 |
| above 500,000 | ₹0.07 |
| above 1,000,000 | ₹0.03 |
Enterprise Packages
No Battling with Hard Bounce! We guarantee that!
98% Deliverability
We're all aware of the importance of separating genuine email addresses from dubious and unverified ones. What HandySends offers is the most robust, stable, and flexible method on the market. With a roughly 98% deliverability rate, our tool helps cleaning your mailing list so you can shape your marketing campaigns as you wish.
Reputation Improvement
IP Reputation is everything, and if you care about your reputation or that of your brand, we highly help to build it by cleaning your email list. We ensure that your emails are seen, and you don't send emails to blocked records, and waste time. Our pricing model's transparency has cemented us as one of the cheapest email verification services.
Data
Security
Winning your trust is our priority. At HandySends, we highly respect your privacy and the confidentiality of your information. We NEVER share it with a third party. To ensure that your data is constantly and completely secured, we use secure servers instead of clouds. HandySends sets data privacy laws to protect your data with GDPR compliance.
Save
Money
Our pricing model is quite simple and straightforward. Thankfully, its ease and transparency have cemented us as one of the cheapest email verification services out there. We're trusted by an enormous list of businesses across the planet, mainly because we check, verify, and clean email addresses at reasonable prices.
100 Free Credits For Email Verification!
Be our user, Go through Sign up, You will need to fill all the data as well as accept all the terms and conditions, then click on sign up! You will get a bonus of 100 free email credits.
Sign up
Falling in greylist/unknown result means servers are not able to confirm whether an email is valid or not. At this time it is recommended to re-upload after 30 minutes or 1 hour for revalidation as a separate list.
Yes, we accept credit card payment. Please visit HERE to know more
We accept TXT, CSV, and XLSX format. For any other format, our robot will return an invalid file format message. The example of input files is present in the "Verify New List " section in the client area.
No, as it would be a violation of privacy. Marketers take time to capture social media appending, which highly helps them in branding, reaching customers directly, and several other benefits. The people-to-people approach that social media enables makes efforts to stand out, especially when compared with the ages-old business-to-business or business-to-consumer approach. That's why social platforms are the top priority for many marketers when it comes to branding and spreading their business. However, the facts are terrifying, and almost all Email verifier services DO GATHER YOUR DATA (that's a violation of your privacy), and further use it for their purposes. We do not store any email addresses for our personal use or provide them to any third party. The same goes for Gender Identification. We never invade your privacy, and that is our priority to keep all essential data of our clients safe.
HandySends Email validation service allows you to check email address validity to reduce the number of undelivered mails. That naturally improves your email delivery success rate and reduces your bad email reputation which may result in your email address being blacklisted.
Our system verifies 1,000+ email addresses in 10-15 minutes, i.e. an email address takes around 0.0125 minutes (or 0.75 seconds).
Catch-all domains accept any random email. So there is no way to confirm whether email exists or not. The only way to confirm whether an email is valid or not is to send actual mail. We recommend, to send catch-all emails as a second priority as there are chances of bounce.
We assure you that you will never find your emails on
https://haveibeenpwned.com/
due to the HandySends email verifier. Once we say we remove your files, we actually remove it. We don't provide you a stored result like many providers do.
Please note that if your registered email address and PayPal email address are different, then we will need to perform an additional verification step to verify whether the payment is authorized or not. You should check the inbox/spam folder of your PayPal email address. You will find an email regarding your order. Please click on the "Confirm Order" link, and your credits will appear. If, for any reason, it is landed in the spam folder, then please move it to the inbox first.
No. You can only have 1 API under one account. If you are looking to build a high volume email verification solution for your customers, please submit your inquiry at
handysends.com
. We will try to build a custom solution for you.
Yes, HandySends has improved validation for yahoo email addresses. Not only free Yahoo addresses but also business email using Yahoo as email service.
If you are happy with our email verification tool and want to send us a testimonial please send your testimonial with your name and message with the subject "Testimonial" to
[email protected]
All other email verifier services tend to provide the facility to download just valid results or only invalid results or combined results. Whereas ours is the only Email verifier service that provides Excel file as an output with all different sheets. We provide well-designed and easy-to-understand excel files so that our clients can use the sheet effectively. You'll be easily able to find any essential email as every single detail in the excel sheet we provide is well-arranged.
We always feel pleasure in answering your doubts, assuring you with solutions in a shorter time, than you expect us to! We believe in delivering service at every edge of your work.