Bulk Email Verifier
Protect your email reputation, reduce email bounces and remove spam traps by validating email addresses before sending to improve deliverability.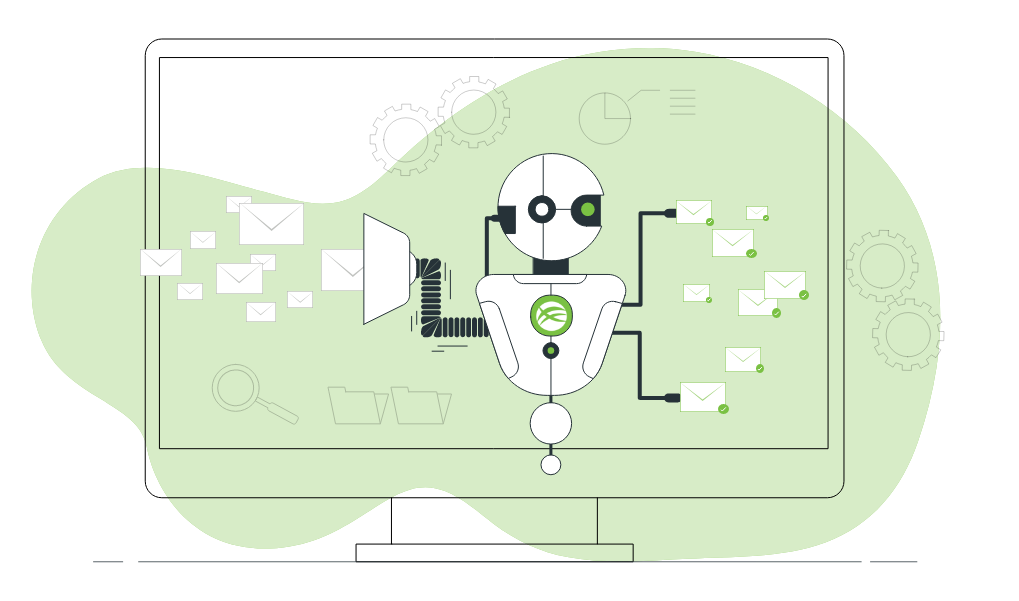 Why Bulk Email Verifier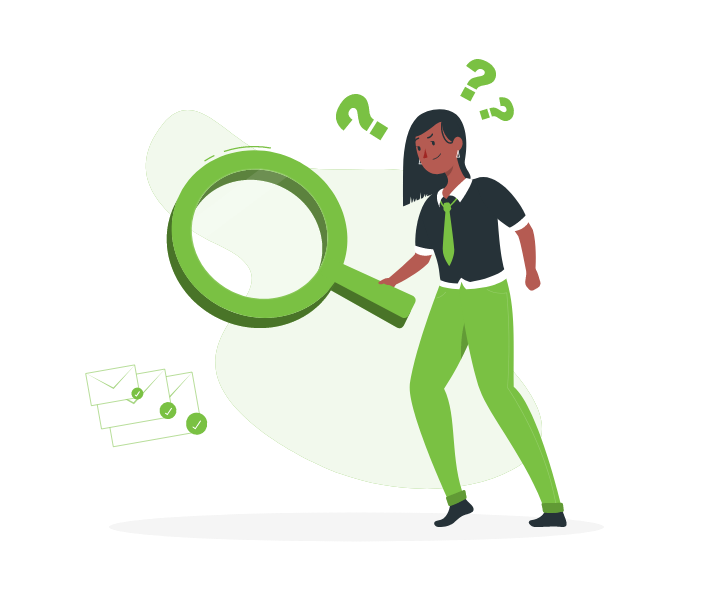 Bulk Email Verifier framework measures a large number of email addresses every minute. HandySends is the leading provider of email verification and data validation services.

It identifies invalid, role-based, substantial, obscure emails, and furnishes you with a detailed report. Our bulk email verifier is made after passing through different endorsements starting from syntax checking to the end-users' mailbox existence.
Why do customers choose us?

Better delivery rates
Our real-time API helps you detect and suppress invalid email addresses and reduce your bounce rate and perform better with a clean list.

Minimum funnel leaks
Connect the real-time API to lead capture forms to detect false entries and prevent contacts from being lost owing to errors in email addresses.

White hat senders only
HandySends help you stay in the 'good sender' category by avoiding Spammer-affiliated tactics used by other vendors.
Falling in greylist/unknown result means servers are not able to confirm whether an email is valid or not. At this time it is recommended to re-upload after 30 minutes or 1 hour for revalidation as a separate list.
Yes, we accept credit card payment. Please visit HERE to know more
We accept TXT, CSV, and XLSX format. For any other format, our robot will return an invalid file format message. The example of input files is present in the "Verify New List " section in the client area.
No, as it would be a violation of privacy. Marketers take time to capture social media appending, which highly helps them in branding, reaching customers directly, and several other benefits. The people-to-people approach that social media enables makes efforts to stand out, especially when compared with the ages-old business-to-business or business-to-consumer approach. That's why social platforms are the top priority for many marketers when it comes to branding and spreading their business. However, the facts are terrifying, and almost all Email verifier services DO GATHER YOUR DATA (that's a violation of your privacy), and further use it for their purposes. We do not store any email addresses for our personal use or provide them to any third party. The same goes for Gender Identification. We never invade your privacy, and that is our priority to keep all essential data of our clients safe.
HandySends Email validation service allows you to check email address validity to reduce the number of undelivered mails. That naturally improves your email delivery success rate and reduces your bad email reputation which may result in your email address being blacklisted.
Our system verifies 1,000+ email addresses in 10-15 minutes, i.e. an email address takes around 0.0125 minutes (or 0.75 seconds).
Catch-all domains accept any random email. So there is no way to confirm whether email exists or not. The only way to confirm whether an email is valid or not is to send actual mail. We recommend, to send catch-all emails as a second priority as there are chances of bounce.
We assure you that you will never find your emails on
https://haveibeenpwned.com/
due to the HandySends email verifier. Once we say we remove your files, we actually remove it. We don't provide you a stored result like many providers do.
Please note that if your registered email address and PayPal email address are different, then we will need to perform an additional verification step to verify whether the payment is authorized or not. You should check the inbox/spam folder of your PayPal email address. You will find an email regarding your order. Please click on the "Confirm Order" link, and your credits will appear. If, for any reason, it is landed in the spam folder, then please move it to the inbox first.
No. You can only have 1 API under one account. If you are looking to build a high volume email verification solution for your customers, please submit your inquiry at
handysends.com
. We will try to build a custom solution for you.
Yes, HandySends has improved validation for yahoo email addresses. Not only free Yahoo addresses but also business email using Yahoo as email service.
If you are happy with our email verification tool and want to send us a testimonial please send your testimonial with your name and message with the subject "Testimonial" to
[email protected]
All other email verifier services tend to provide the facility to download just valid results or only invalid results or combined results. Whereas ours is the only Email verifier service that provides Excel file as an output with all different sheets. We provide well-designed and easy-to-understand excel files so that our clients can use the sheet effectively. You'll be easily able to find any essential email as every single detail in the excel sheet we provide is well-arranged.
We always feel pleasure in answering your doubts, assuring you with solutions in a shorter time, than you expect us to! We believe in delivering service at every edge of your work.